i will simple tell you about
How to Make Macro Photography
with Simple Micro Lens.this
Tutorials for Mobile Photography,
i was make the Macro Photography with Dvd Lens or Optical Lens. before using that lens, i was make it using bulb, you can check my
Tips Making Simple Macro Photography
with Bulb on My
Galerry
.
for example :
This Image made used Camera Phone, Not yet edited on Color, etc.
in accually they're small Ant, i was gived sugar on table and many Ant at there
then i take the picture very becarefull. but it's so difficult, take again and again
always get blur photos. maybe i need try again and again. still learning to about that.
let's i will tell simple steps to make it.
first you need camera phone sure.
seek Dvd Lens, you can get former DVD/VCD ..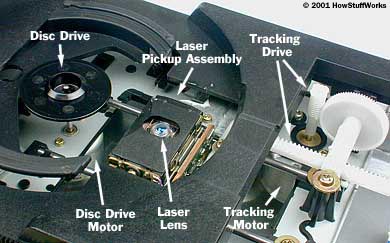 source : forum.videohelp.com/
look at the picture inside, you only need Laser Lens.
take the Lens. slow down.
the you need a little paper to put the lens. make a hole appropriate the lens . paste the lens to the hole with glue or scotch tape.
if finished you need put the lens front of the camera phone.
diyphotography
look the picture, to reference. . and you have a
simple macro camera .
ok thanks very much. you have read about How to Create Macro Photography .